Popular TV Actor Hina Khan has recently visited the Bigg Boss 15 house as a guest and interacted with the contestants. She even posted the pictures on her photo-sharing account in the black outfit which she choose to wear in the Bigg Boss house. The beauty has been dropping amazing pictures of herself while doing workout.
It is already known that Hina Khan has lost her father in April this year and later she has put on some weight. However, now it looks like the actress is concentrating on her fitness. Taking it to the Instagram stories, Hina Khan has dropped clips of her before and after the workout session. She also posted a cycling video of herself and stunning post workout pictures and wrote 'One Day At A Time'. In the last story, she says 'Workout Done'.
View this post on Instagram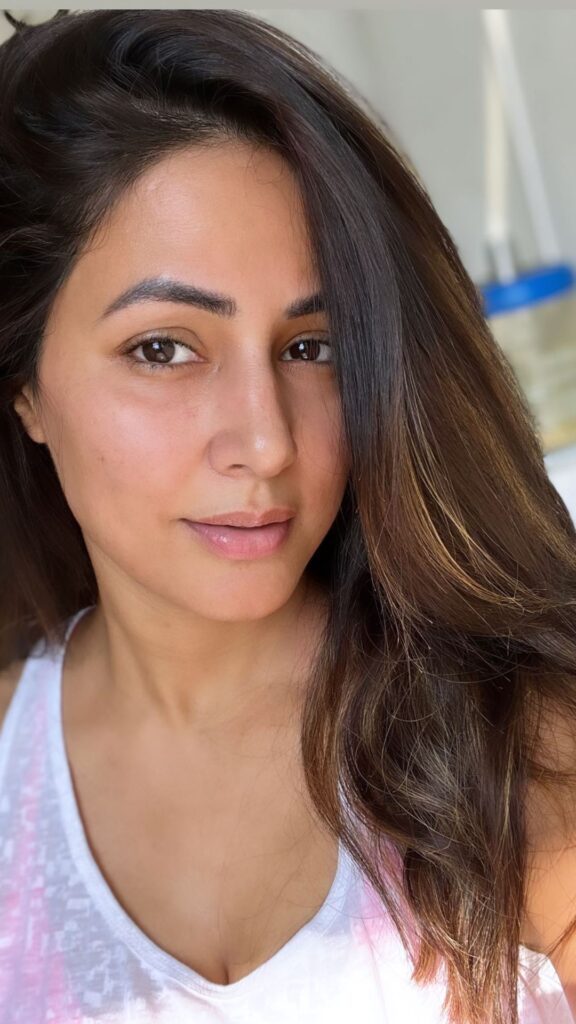 Hina Khan In Bigg Boss House:
Recently, Hina Khan entered the Bigg Boss house and one of the contestants Afsana Khan body shamed Hina khan by calling her Fat. She said "Aap mujhe thode mote lag rahe ho, waise to aap bahut slim ho (You are looking fat to me though you are very slim)". However, Hina also complimented her in the same way by saying her that she also looks slim and beautiful.
Few days back, Hina khan took to her Instagram to reveal that she has put on some weight. She wrote "I had put on some kilos in these months for obvious reasons and I really did not pay attention to how many kilos I put on… My mental health was way more important and I just wanted to be, wanted to do things that make me happy. Sometimes let yourself be, enoy the little things, do what you like without thinking much about what people will say or how m I looking."
She went on saying "After all one needs to be in the right frame of mind to do anything in life. And I choose mental health, my well-being, over my phsycial appearance.. Now here I am, back in action. Work in progress".
On the work front, Hina Khan was last featured in "Main Bhi Barbaad" music album song sung by Yasser Desai which was released on 23 Sept and has crossed 9 Million views till now.
Image credits:Instagram(@realhinakhan)